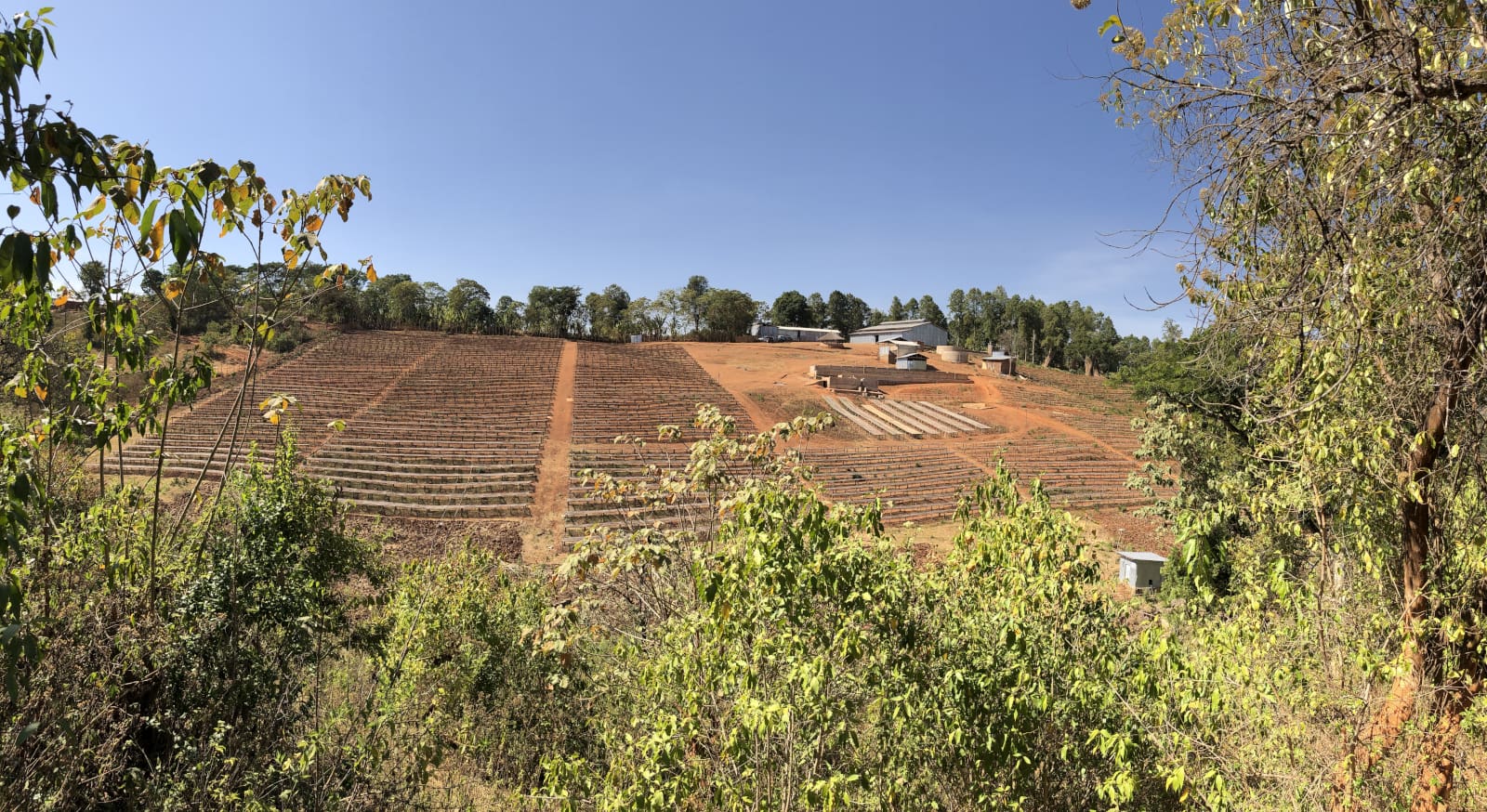 Hambela Wamena is a fantastic example of a 'garden style' coffee. Many small scale coffee farmers work their plots of land, growing modest harvests of coffee alongside other cash or subsistence crops.
They bring their ripe coffee cherries to a common wet mill where the process of taking coffee from two seeds inside a ripe fruit to clean, dry, and ready to roast coffee seeds begins. At the wet mill, the coffee fruit is removed from the seeds and washed for 36-48 hours in fresh river water. Waste water is kept in two lagoons at the mill to preserve water quality.
Coffee is then dried for ten days on raised beds before being delivered to a modern dry mill in the capital of Addis Adaba for final processing and shipment.
The varieties of coffee grown by Ethiopia's small-scale farmers are endless; Ethiopia is the birthplace of coffee and is home to thousands of unnamed and undiscovered varieties. The diversity of genetic and environmental influences in this lot of coffee yields a wonderful complex and memorable cup of coffee.
ORIGIN:
Oromia, Ethiopia
VARIETY:
Heirloom
PROCESS:
Washed
ALTITUDE: 2200-2400MASL
CROP YEAR: 2019
TASTE PROFILE: Tropical Fruits, Honey, Blackberry